In my mind I was going to spend tonight in some sort of bondage, always a fun way to spend a night, but alas it was not meant to be. Bordeaux has to work, so while he is busy I need a way to occupy my time / hands. I could always just have a little fun with my buzzing friend, but tonight I want to try something new..... self bondage.
Now I know that this is not new, as I have been doing some research for some time now. I love being tied, it is a massive turn on, I love being restricted and put in restricting positions. So why not do it to myself.
I understand that safety is a huge issue, but to start with I dont plan on putting myself into anything that I wont be able to get out of! Loose ropes, nothing that tightens, that kind of thing.
I have found an interesting pose that I might try out.....
1.) Prepare 2 coils of rope, belts, nylons or what ever and place them just above the knees.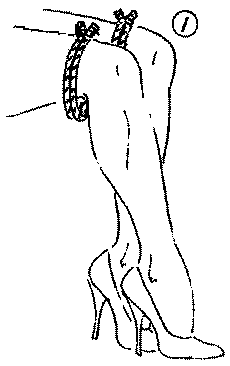 2.) Tie the arches securly and attach the special ring device and cinch noose.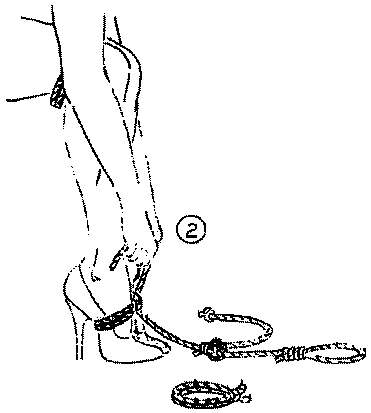 3.) Apply a gag.
4.) Force your arms through the knee coils. The coils should be snug but NOT tight.
5.) You will have to manipulate the wrist coil, cinch noose, and pull cord at the same time.
6.) Cinch up the noose.
7.) Tighten up the ring device.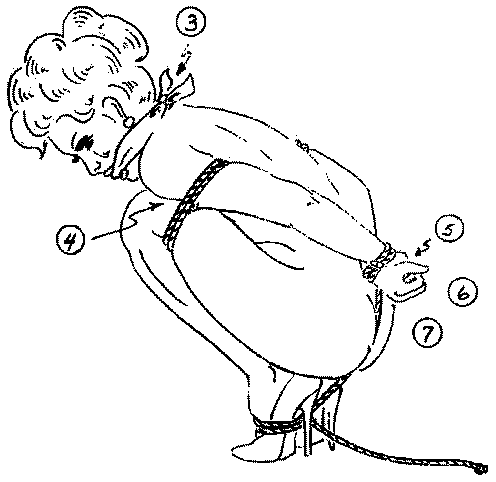 8.) Be careful not to hurt yourself when you tip over!
9.) If you are applying the bondage to a favorite victim add a blindfold for complete helplessness.
I will let you know how it goes!